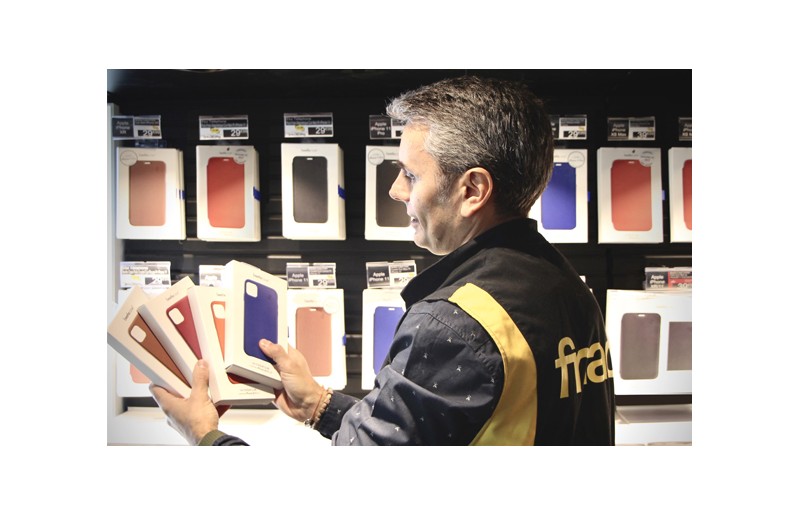 Smartphones Department Manager at FNAC Ternes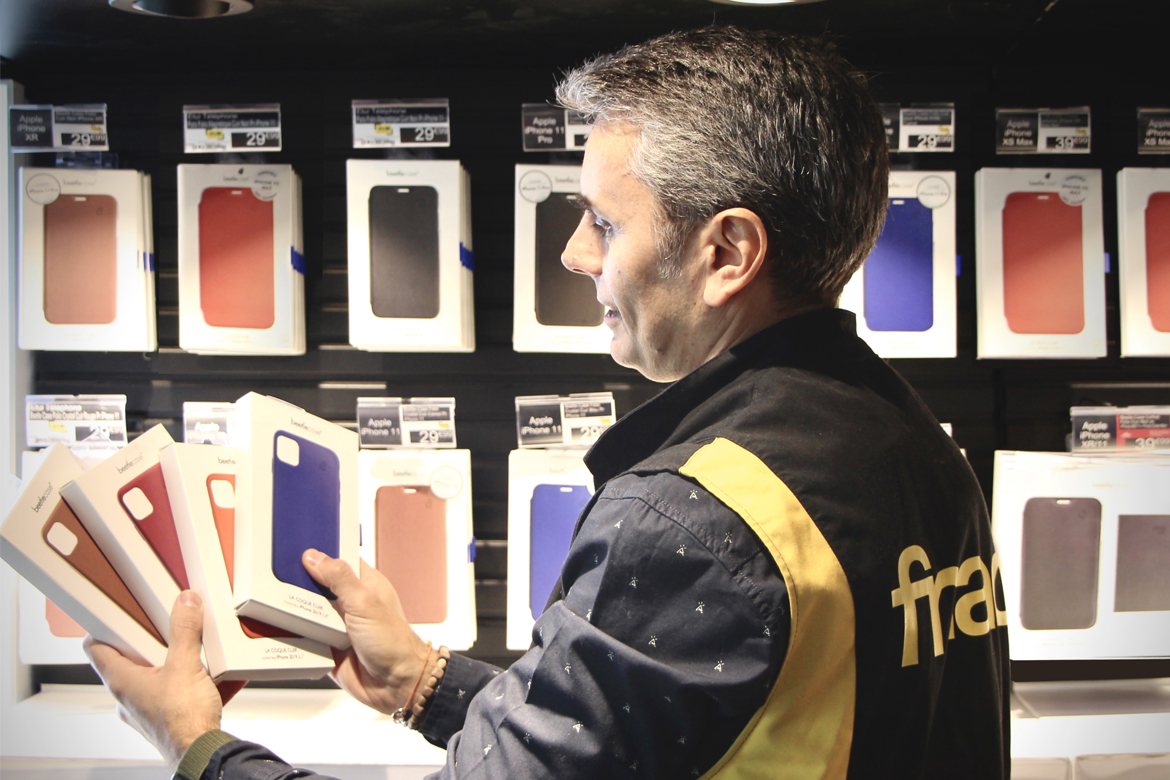 Leader in consumer electronic stores, Fnac works on improving continously its line-up of accessories.


We meet Fernando, Smartphones Department Manager at Fnac Ternes (Paris), to find out more about beetlecase products.


Fernando has been working at Fnac for 30 years. « I started at Fnac and the brand gave me many successful opportunities during my carrer, challenges that I have taken up with envy, with a view to supporting the evolution of the sector. Passionate about Fnac brand, the teams, its customers, I realize my luck and each opportunity every day thanks to Fnac.


"According to Fernando, what makes customer satisfaction today is above all a qualitative line-up. We find beetlecase cases at Fnac for about 2 years . « A very qualitative product, from its very luxurious packaging to its detailed leather buttons.It is a product in which we can match customer's expectation and which fits perfectly into the trends of accessories today, especially on iPhone 11, iPhone 11 Pro, iPhone 11 Pro Max."


Beetlecase product is the definition of a good product : a product which fits daily usage. It must be convenient, resistant, it must develop this feeling of pleasure and belonging to a community.


Beetlecase: A very luxurious packaging that catches attention. A product much appreciated for its diversity, its full grain leather, its quality and its attractive price. An alternative to Apple product, with trendy colors approved by consumers.


Beetlecase brand and line-up is love at first sight with Fnac. « My preference goes for the crystal folio. High-end protection and transparent back allow to show original design and color, blue inside gives a very luxurious aspect to the product. The association of green crystal folio with my green iPhone 11 pro is amazing.