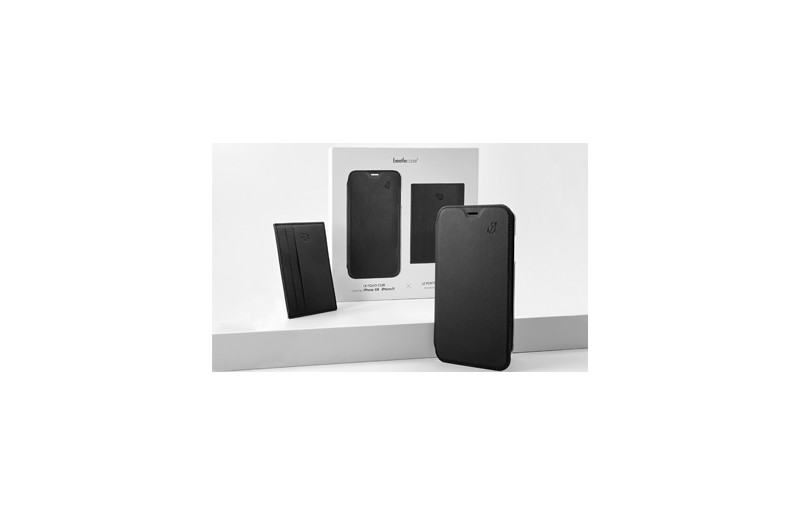 Beetlecase leather pack - Leather folio x Leather card holder for iPhone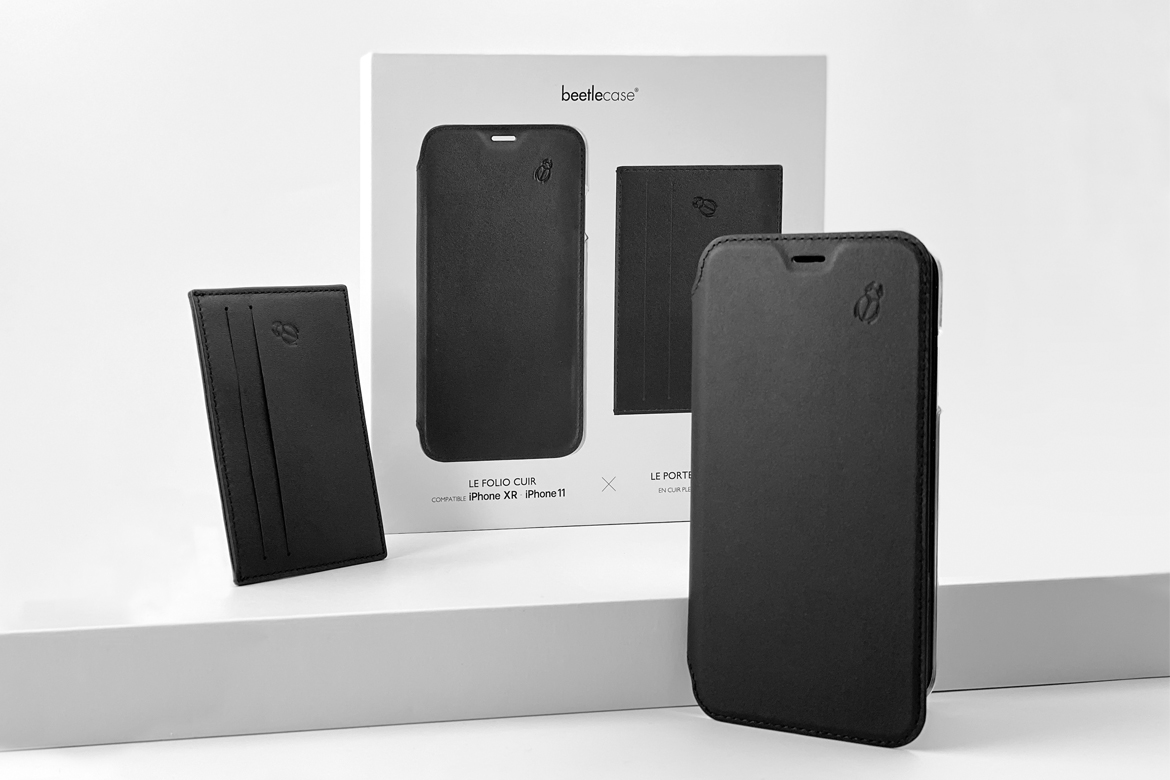 New beetlecase product: the full grain leather pack.
The leather pack consists of a leather folio protective cover for iPhone and a leather card holder.
The leather case has two dedicated spaces for your cards, on the back, thanks to the transparent crystal, you will find the original design and color of your iPhone.
Inside the leather cover for the iPhone our iconic blue microfiber perfectly represents the luxury and elegance of beetlecase. The beetlecase beetle is discreetly represented.
The leather case protects your Smartphone from scratches and falls.
The leather card holder has different dedicated spaces for your cards. Inside the leather card holder you will also find the blue microfiber. The leather card holder matches the leather cover for iPhone.
Leather folio protection is a high-end product. The leather pack is available in black and red and is compatible for iPhone 11, iPhone 6/7/8 and iPhone XR.